Landscaping and Construction
We are your source for providing reforestation of rural lands, wetland mitigation, or providing urban shade trees for future generations. By planting trees, Natural Directions not only improves our existing environment, but ensures that our children and grandchildren can enjoy the green environment we all grew up with and remember.

Proper planting of trees is essential for their survival and health. Natural Directions knows what tree species are right for your property and project because our staff has the educational background and experience required. Who better to plant trees but an arborist or a forester, and we have both!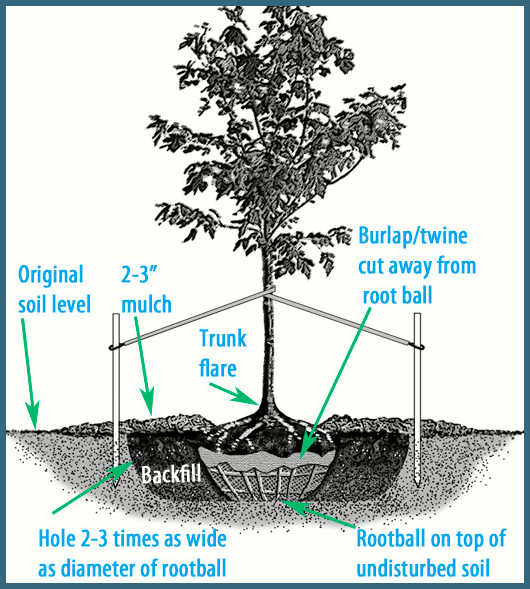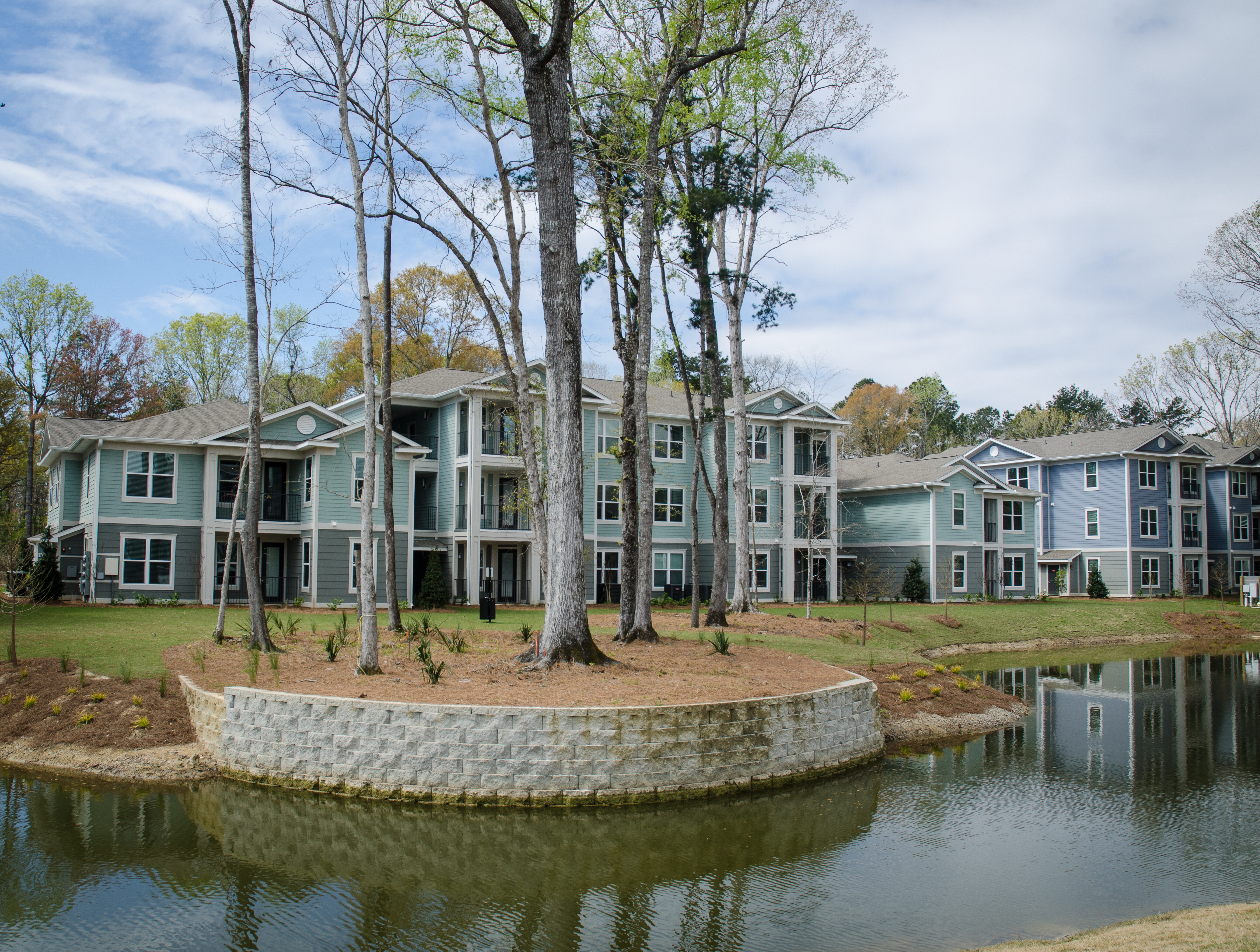 Tree Wells and Retaining Walls
When the grade around an established tree is being raised, tree wells prevent injury to the tree. Natural Directions takes precautions by installing an open-joint wall of mainly timber or Keystone® block that keeps this added soil from affecting the vital root systems of feature trees. Our experts construct an aeration system to provide buried root systems with the needed soil gas exchange and drainage systems to prevent the harmful ponding of excess water.
Natural Directions will team with your land planner and landscape architect to evaluate and construct the retaining structure that is best for each property. Whether block or timber, we focus on developing the most aesthetically pleasing solution for your site. For some, a simple, unobtrusive leveled section of a hilly area is just the right solution. However, an eye-catching multi-terraced wall could be an impressive showpiece in your development plan.
The urban tree's biggest threat is land disturbance due to construction and other development activities. Through the installation of tree fencing, Natural Directions protects trees from becoming unplanned casualties during construction. Following a thorough evaluation of the developer's plan and the condition of the existing species by our certified arborists, trees young and old are marked for preservation and barricaded for protection. Sturdy, high visibility safety fencing protects the trees themselves and their feeder roots from being crushed by vehicles.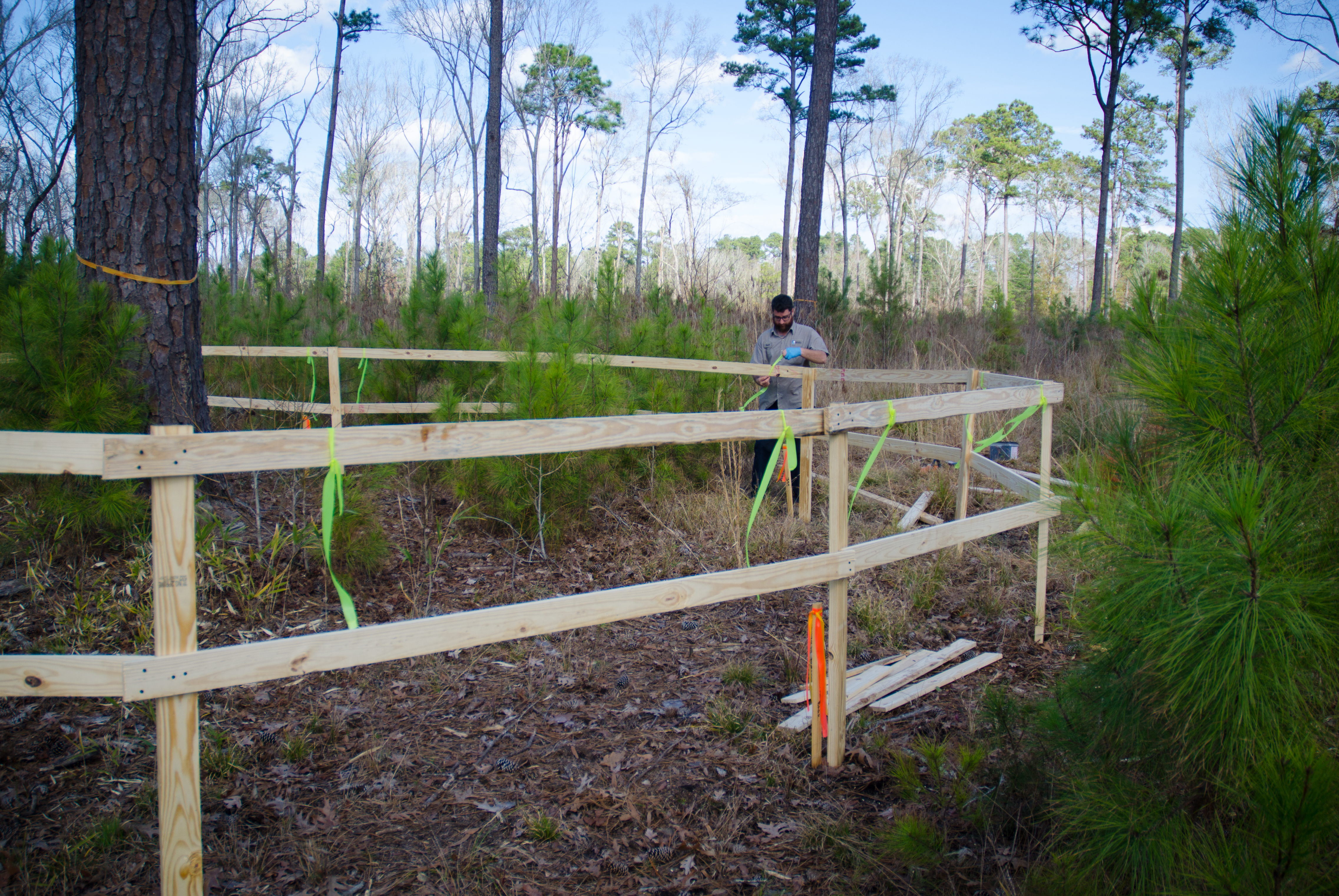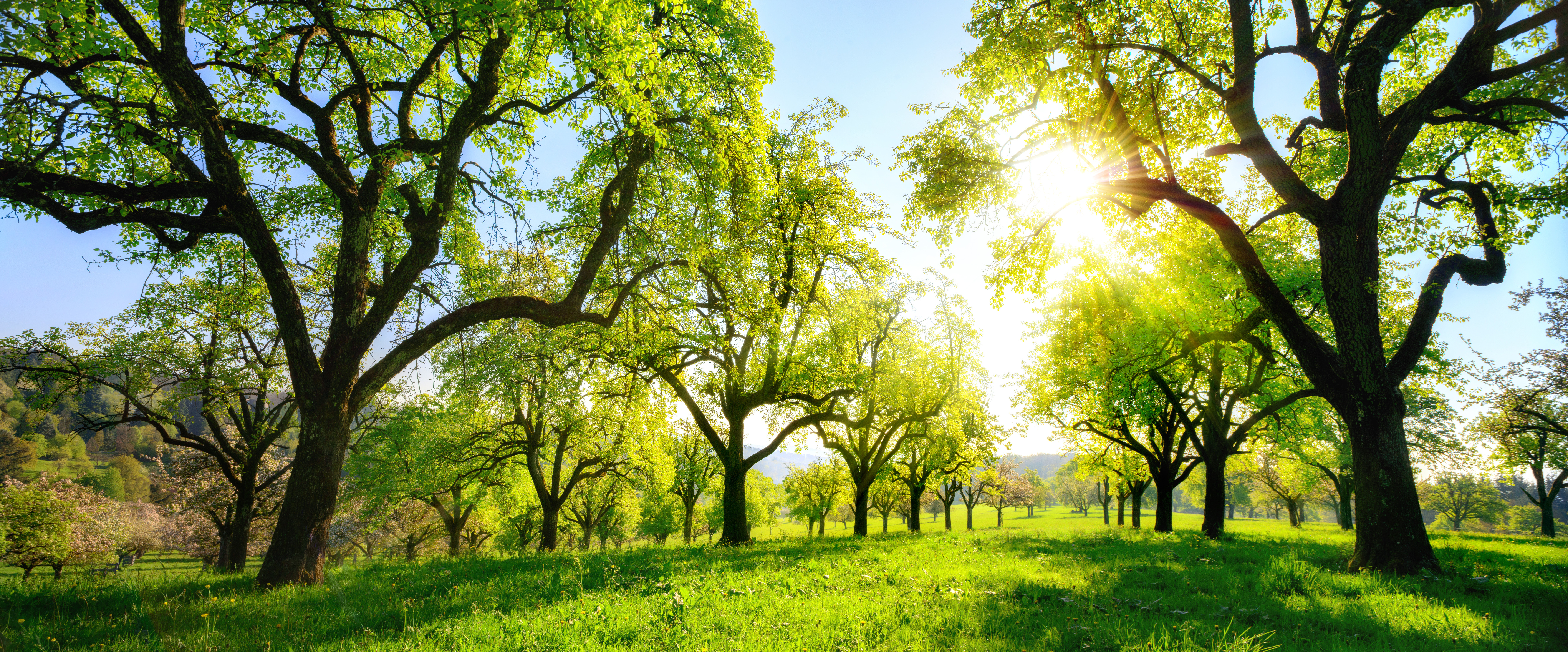 Mowing, Under Brushing and Bush Hogging
Thinning of underbrush showcases wooded areas, making the property more attractive for more rapid home sales or business occupancy. Natural Directions maintains a strong focus on tree and environmentally friendly processes to ensure exceptional results.
When preparing a site for construction, we trim back or clear vegetation from planned areas using our industrial mowers and bush hog equipment. Sensitive areas are hand-cleared as to not cause unwanted damage. Throughout construction we focus on maintaining a well-groomed site.
Through chemical or mechanical means, Natural Directions can maintain sites where the control of vegetation is critical. Whether roadside buffers, HOA's, easements, pond banks, or that empty lot that got out-of-control; we can make it right again. Using our knowledge of how plants grow and interact, we have cost-effective, low impact solutions that can achieve your aesthetic and maintenance objectives.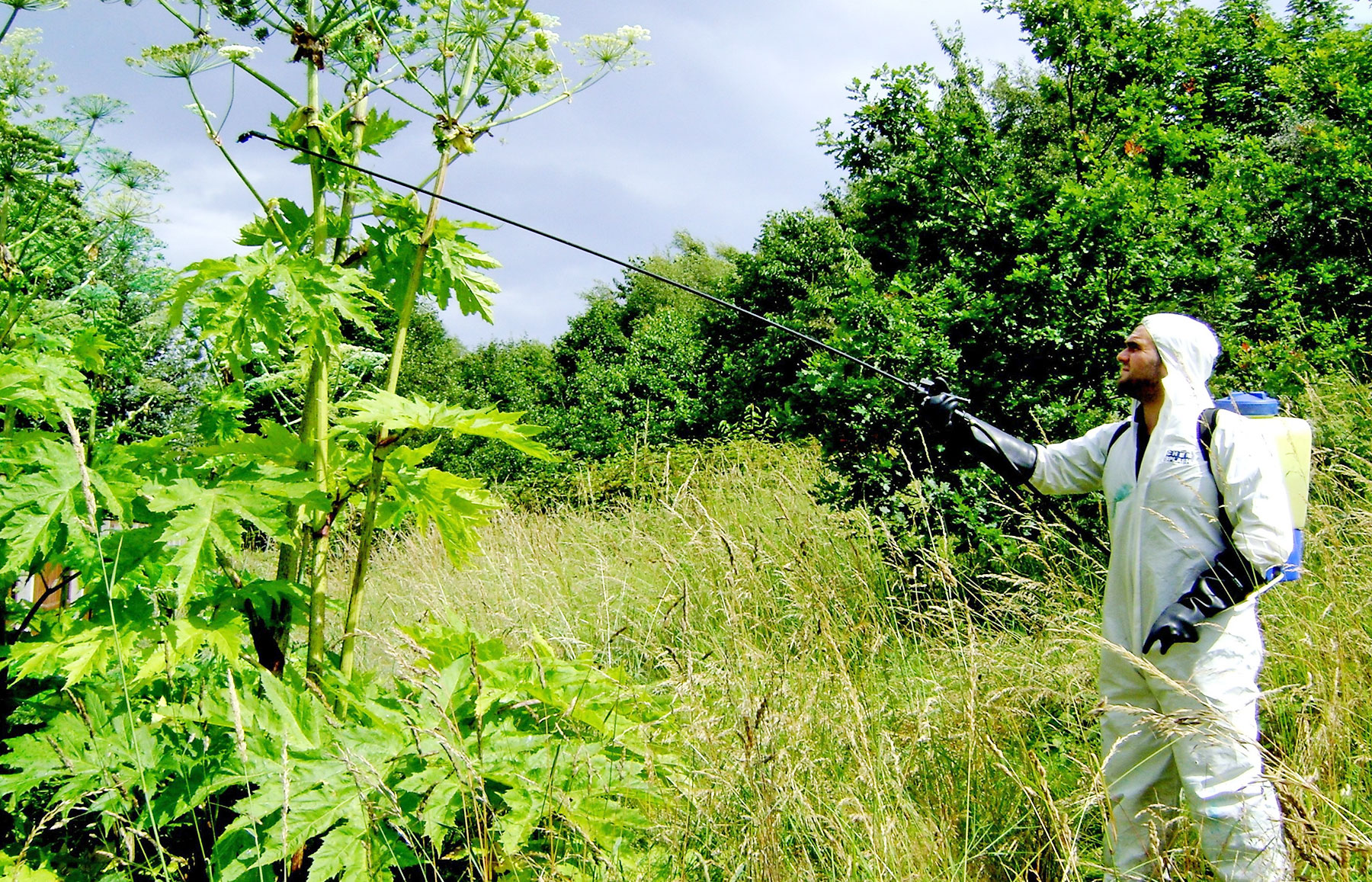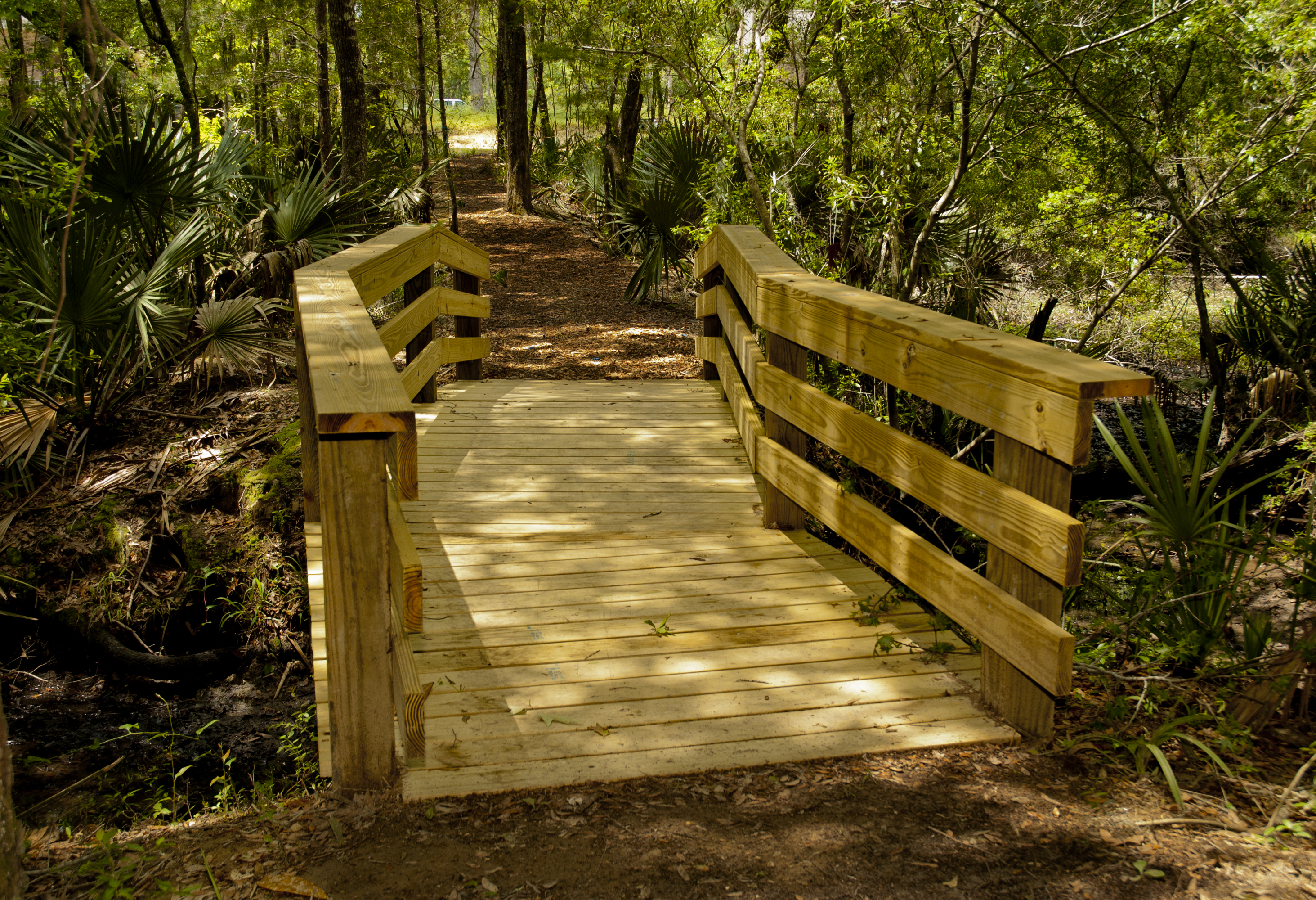 Nature Trail Design, Installation and Maintenance
Today's active family looks for a neighborhood, school, community – or even an employer – with nature trails that allow them to hike, bike and explore the natural beauty right outside their own back door. Environmentally savvy developers are recognizing this growing trend and are incorporating natural surroundings even in the most urban settings. Grand trees and specimen trees are protected with deserved respect, and undisturbed animal and plant life creates balance between urban development and nature.
Natural Directions clears, grades, and prepares these natural pathways – identifying trees, plant life, and wildlife indigenous to the area. Natural materials like straw, bark and stone pave the way for:
• Walking
• Running
• Mountain biking
• Fitness circuits
• Nature identification walks
By preventing or controlling water and wind erosion in land development and construction, Natural Directions assists developers in meeting legal and ethical responsibilities. How? Our certified erosion control specialists examine the slope, drainage patterns, and soil types of your construction site to determine the best way to curb erosion. We preserve existing vegetation that provides natural erosion barriers and as much of the natural contours of the land as possible. Longer, steeper slopes are terraced or benched and the site is completely protected with silt fencing.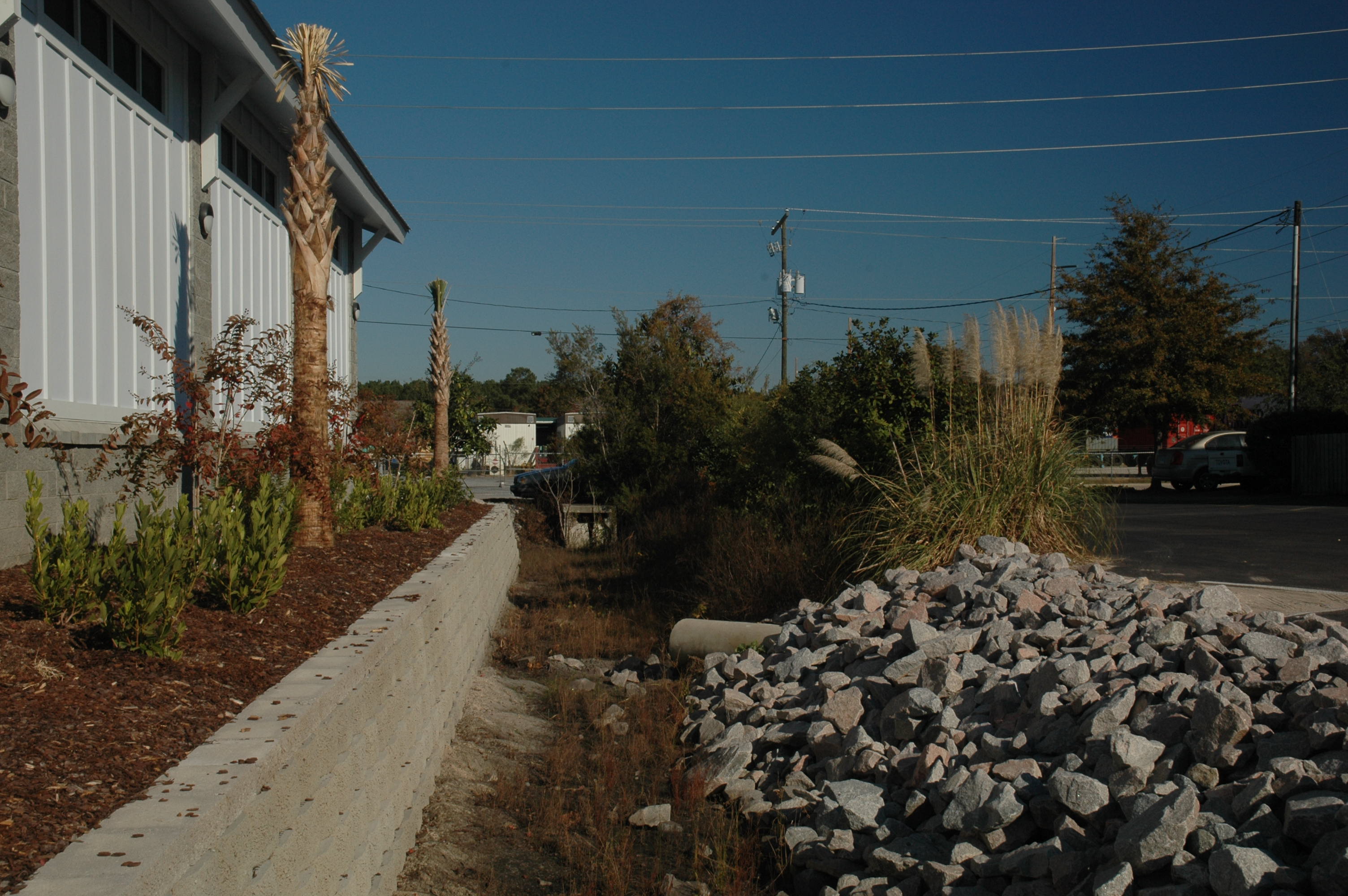 Stormwater management and erosion control measures mitigate the impact of runoff and poor drainage. Although installation causes some disturbance to the land, practices improperly designed or located can cause more severe environmental impacts than if they were not installed at all.Natural Directions installs curb inlet protection, matting, rip-rap, sediment tubes and sediment dams, etc.
.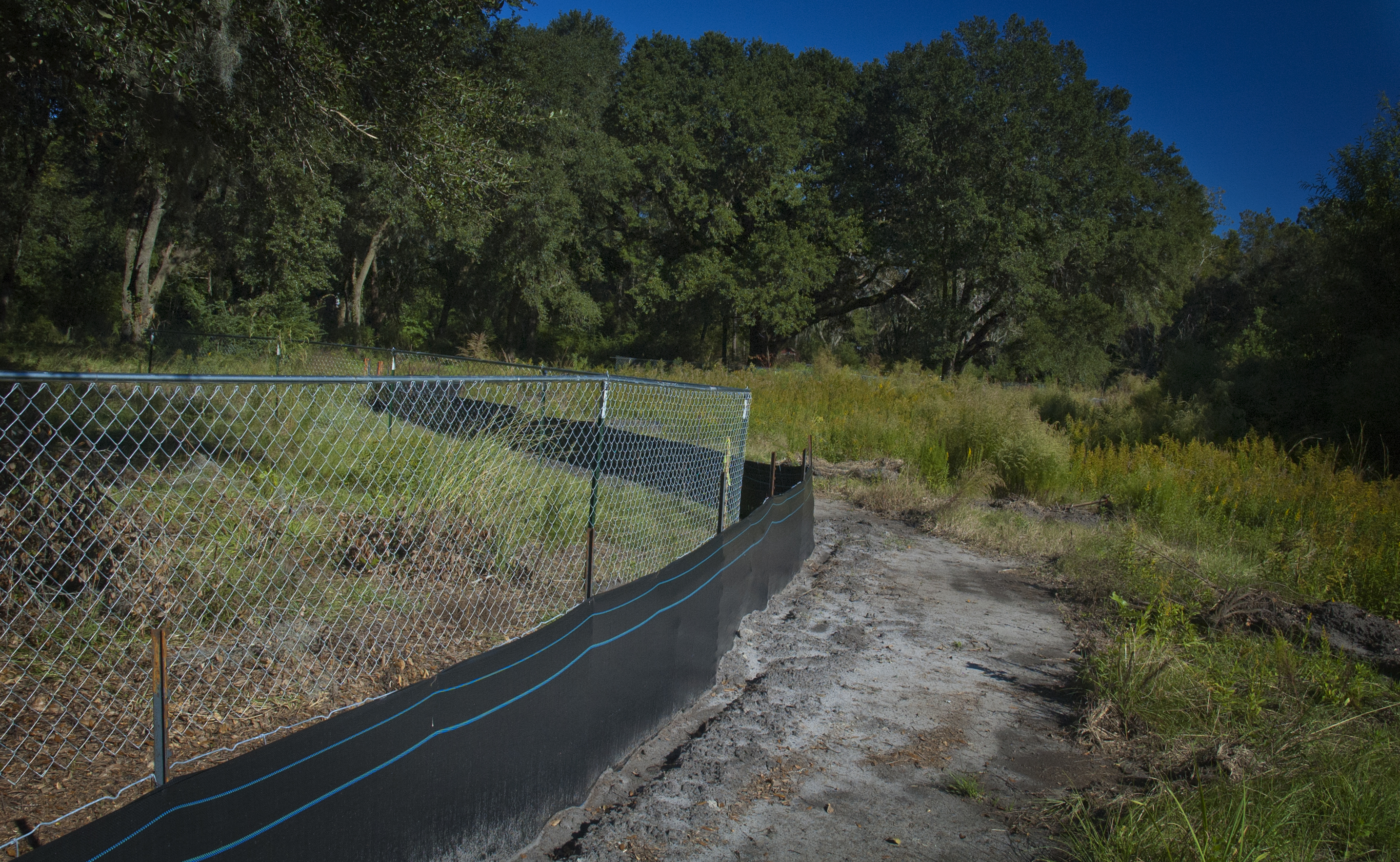 Silt Fence Installation and Maintenance
Silt fencing, a temporary sediment barrier of permeable fabric, allows sediment to settle from runoff before water leaves the construction site. It is installed:
Below the toe of exposed and erodible slopes
Down-slope of exposed soil areas
Around temporary stockpiles
Along streams and channels
Around the perimeter of a project
This fencing is properly maintained throughout the life of the construction project.
Natural Directions LLC
628 Orangeburg Road
Summerville, South Carolina 29483.
Phone: 843-873-8939