The intricacies of tree pruning are best handled by one of our skilled tree experts. Natural Directions' certified arborists will direct the process, ensuring safe practices that will promote healthy trees that grow to their full potential. Pruning options range from thinning the tree to allow light and air to penetrate the tree canopy, crown raising to remove lower limbs, reduction cuts that will reduce the size (length) of limbs and tree for construction clearance to prevent damage to existing homes, and crown cleaning to remove dead, dying diseased or dangerous branches.
Young trees get attention as well. Developmental pruning techniques are utilized to ensure that young trees grow and develop with proper limb structure into healthy, beautiful specimen trees in the urban forest.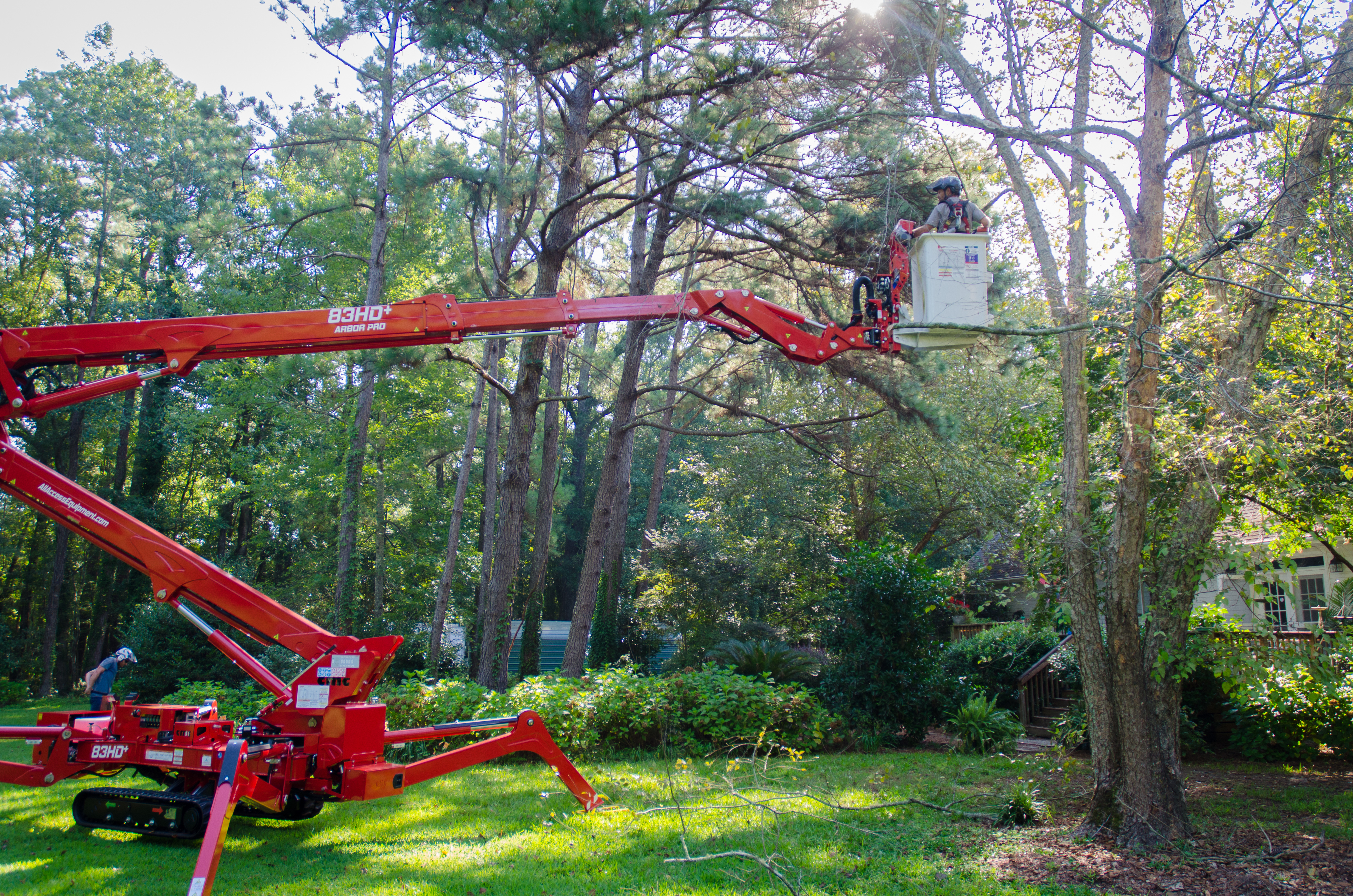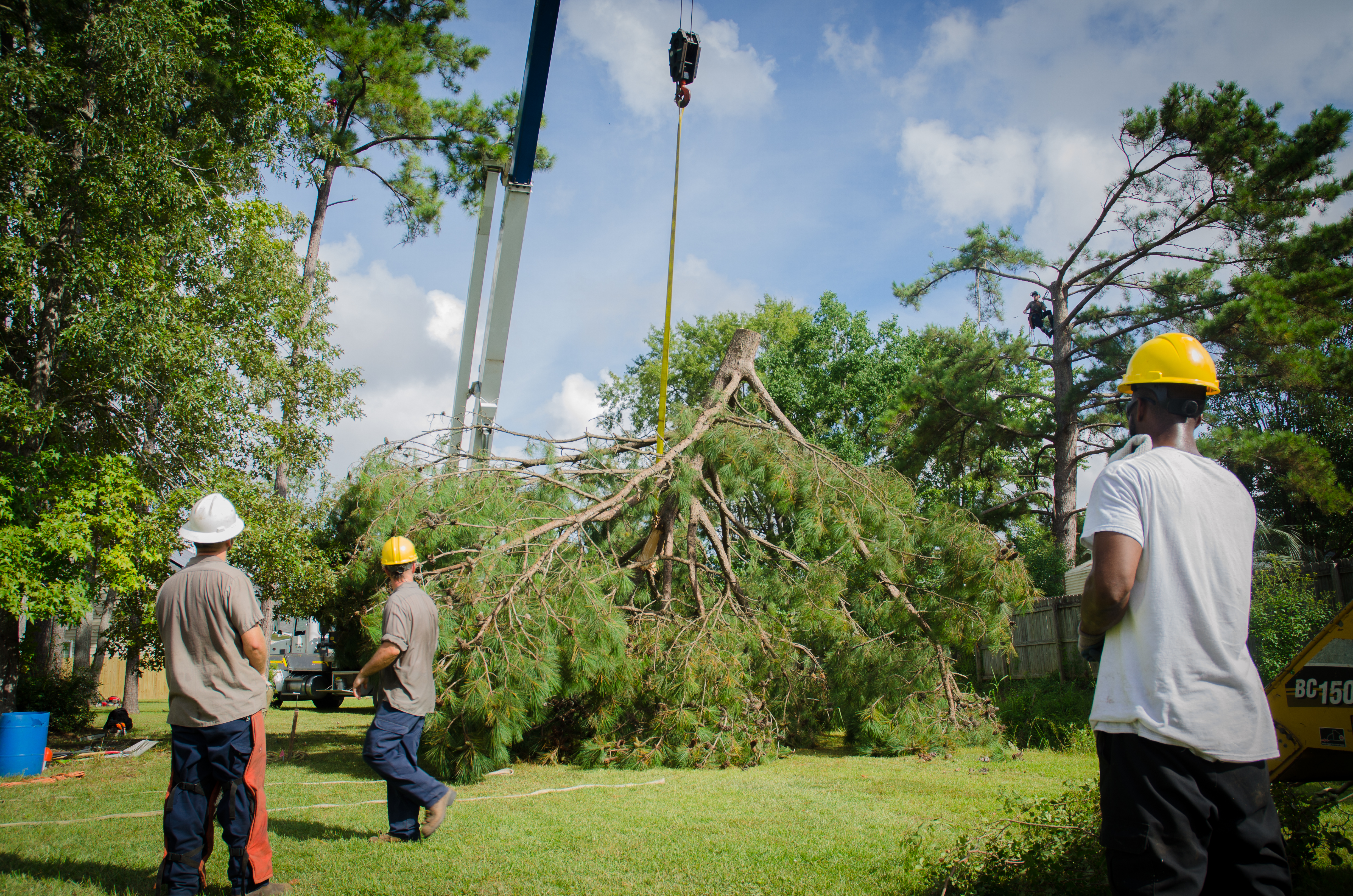 Hazardous trees, those that possess a potential to fail and cause property damage or personal injury, are simply too dangerous to leave. Dead or dying trees – and those in the way of new construction will require safe, expert removal by licensed and insured experts. Natural Directions takes care to not only bring the tree down safely, but to remove its existence thoroughly. Once down, stump grinding prevents new growth, and allows for the immediate use of the area the stump once occupied. If required, chipping will eliminate the waste and provide recycled mulch to be used in landscaped areas.
Once a hazardous or unwanted tree has been removed, the stump that is left behind can be unsightly and take up valuable space on your property. Stumps of some species of trees may even re-sprout and grow into multiple trees. Stump grinding is the most effective way to remove stumps and minimize the effects to the surrounding landscaping. The stump grinder we use is light, maneuverable, and allows us to remove stumps in backyards, through gates, and other areas where access is limited. Once the stump is removed, the space becomes useable again to plant a new tree or vegetation.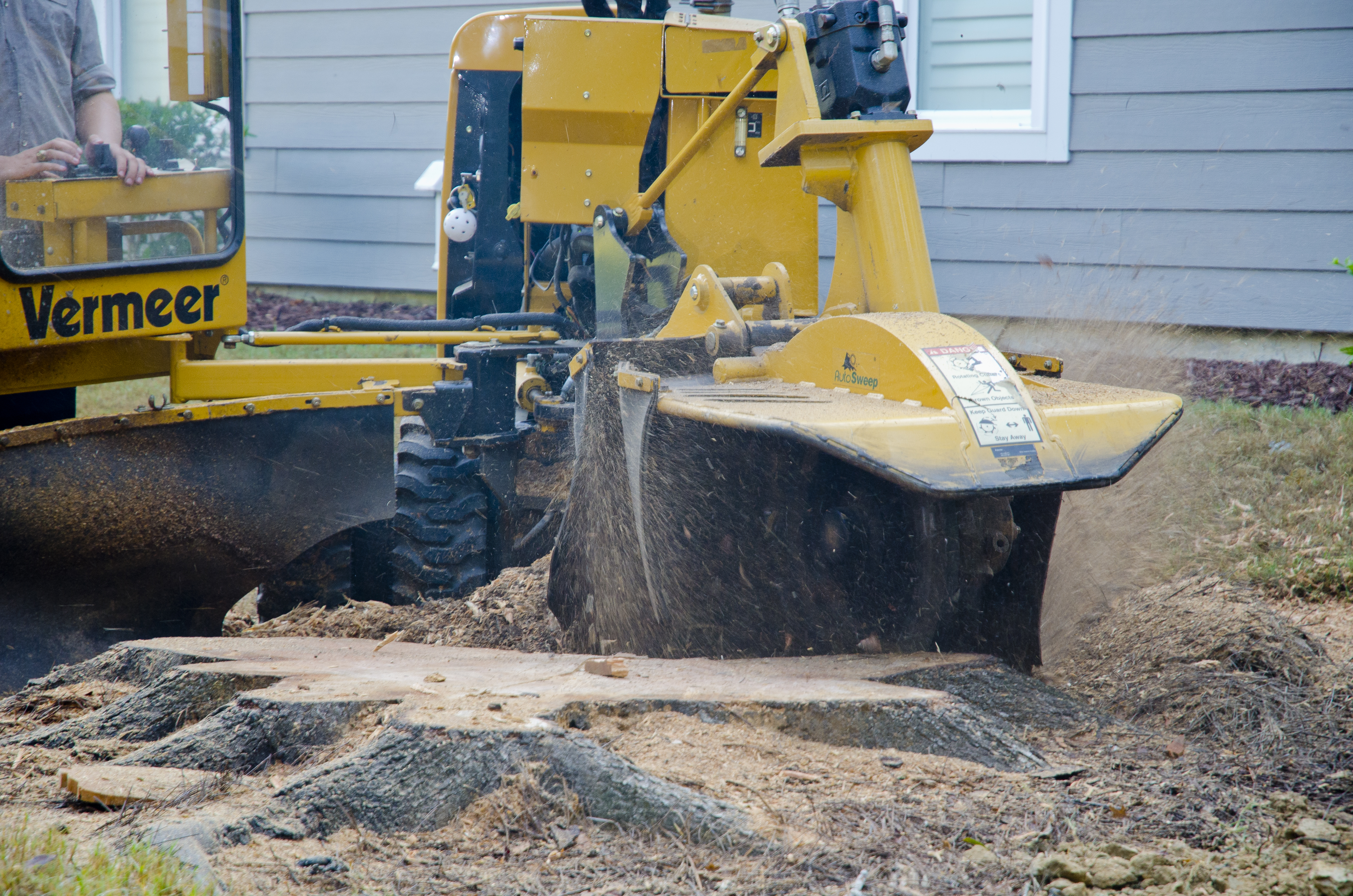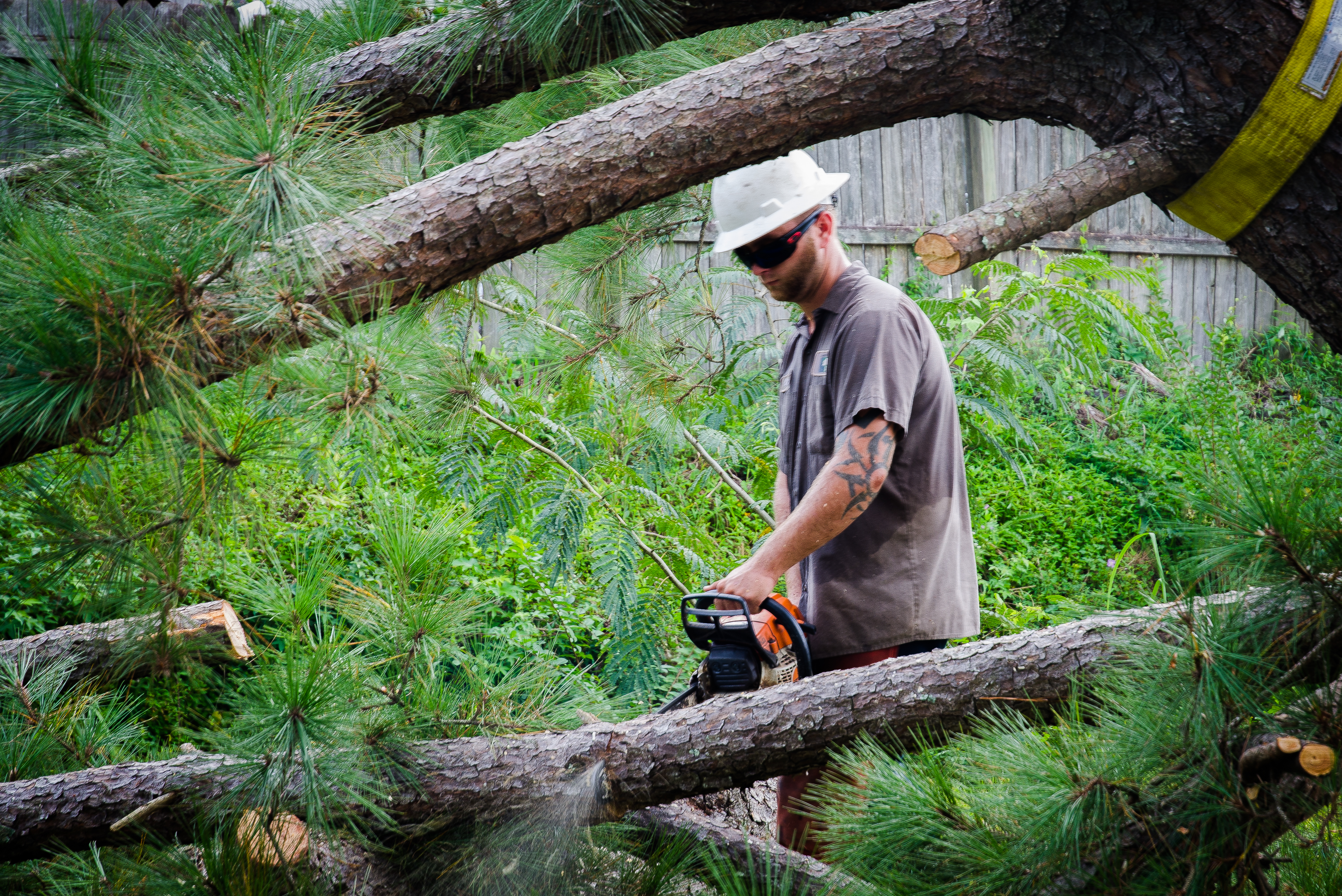 Storm Damage Repair and Clean-up
Whether it is a hurricane, ice storm, or other natural disaster, the result is an aggravation and disturbance to your day to day affairs.  Repairing the damage to your property's landscaping and trees is paramount to getting your life back to normal.  Natural Directions has the equipment and skilled staff to complete the task of removing unwanted debris quickly and safely enabling you to return to your regular routines. 
By loosening compacted soils, the process of aeration allows water and nutrients to reach tree roots. This process must be scheduled periodically to optimize the health and growth of your trees. Amending the soil by adding organic material will rejuvenate a sterile, unproductive soil for the best tree growth and health possible.
For root inspection and cutting, the process of air spading allows us to direct high-pressure air to displace the dirt encasing the roots. This air spading technique can also be used for the proper, tree friendly installation of root barrier. By restricting the elongation of roots, damage to hardscapes and foundations caused by expanding roots can be prevented.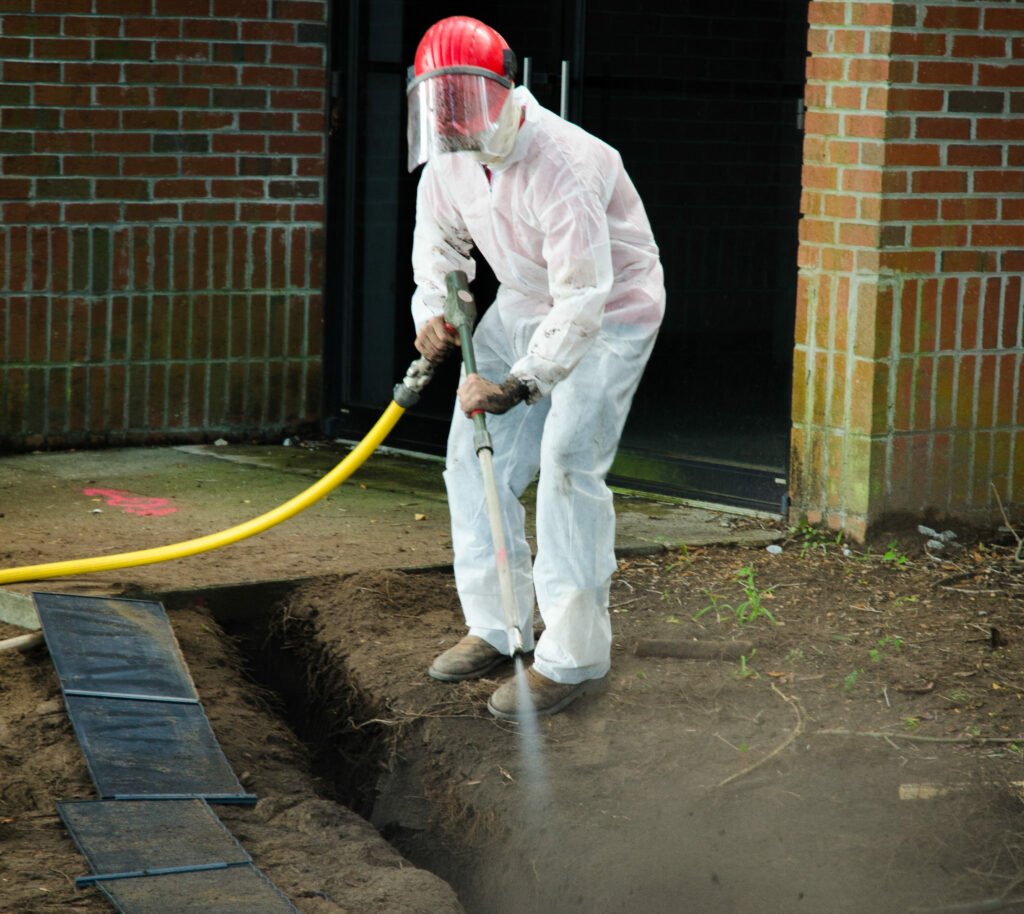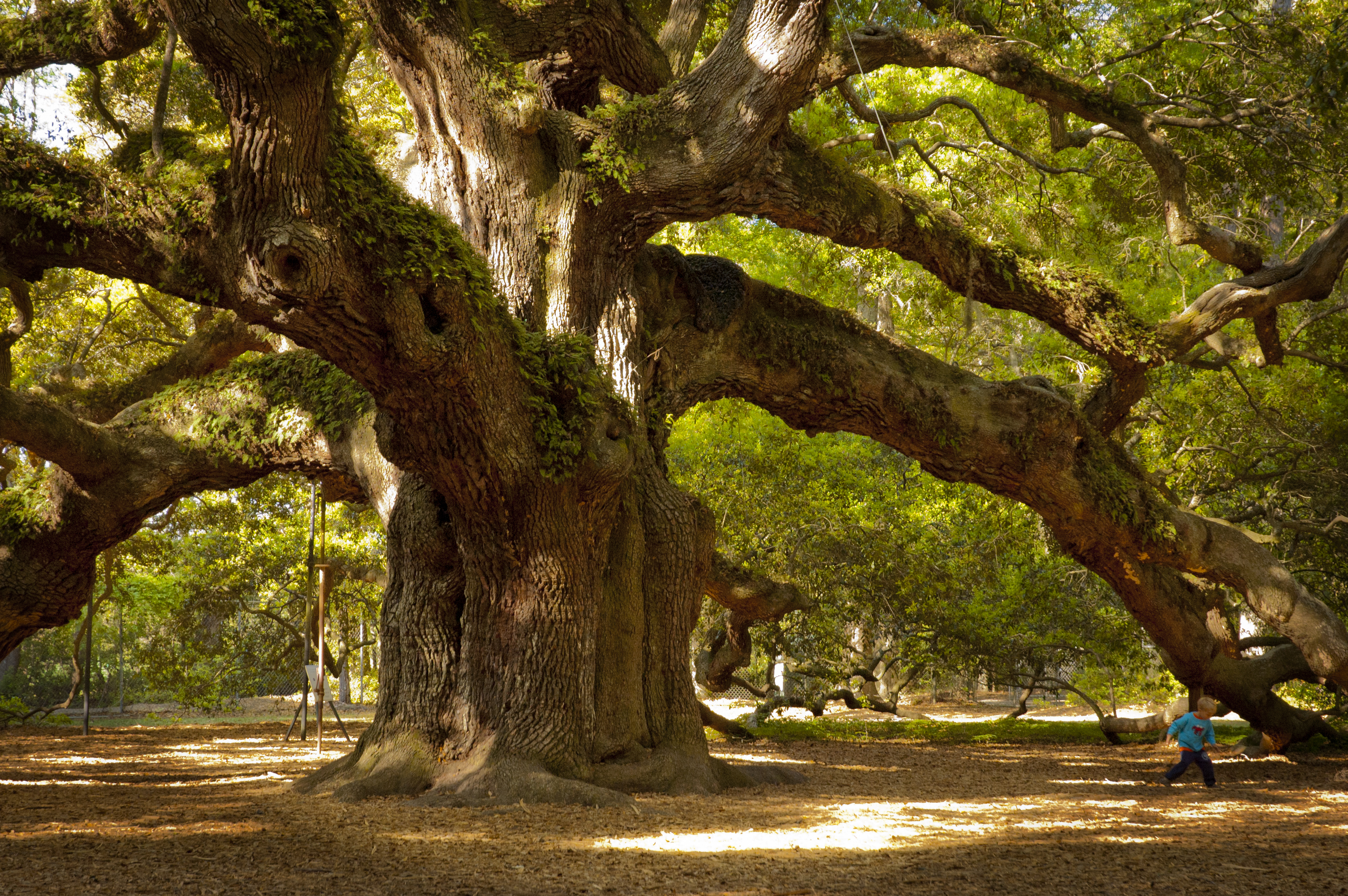 Soil Nutrition and Mulching
To promote healthy tree growth, Natural Directions adds nutrients to the soil's composition. These soil amendments are accomplished through the use of root zone injected slow-release fertilization or root stimulants and mycorrhizal inoculants. These required formulas vary by project. How do we know what's right for each site? Through soil sample analysis combined with training and experience.
Application of mulch provides trees with both an anchor point that adds visual beauty and an ongoing source of nutrient recycling. Shredded mulch not only provides nutrients, oxygen and water to the root zone of the tree, but also effectively reduces the number of unwanted plants competing for the same food sources.
Natural Directions LLC
628 Orangeburg Road
Summerville, South Carolina 29483.
Phone: 843-873-8939